Utah Ski Resorts

2016 / 2017 Opening & Closing Dates

Discount Ski Lift Tickets

Children Ski Free

Renting Skis in Utah

Utah Ski Rental Shops

Ski Planners & Discount Coupons

Utah Daily Ski Report

Why Ski Utah? An Overview

How To Plan A Utah Ski Vacation
___ Park City Info ___

Park City Ski Lodging

Park City Hotels

Park City Information

Snowmobiling, Clothing, Hot Air Ballooning

Cross Country Skiing in Park City

Snow Shoeing in Park City

Park City Child Care / Baby Sitting

Park City Sleigh Rides

Park City Snowmobiling
___ Salt Lake Lodging Options ___

Alta & Snowbird Ski Lodging

Brighton & Solitude Ski Lodging

Salt Lake Ski Lodging
Close To All 7 Resorts

Salt Lake City Hotels

Salt Lake City Hotels
Closest To Salt Lake's Ski Resorts

Utah Bed & Breakfasts
___ Utah Transportation Options ___

Rental Cars

Shuttles & Transportation

Salt Lake City Limousine Services

Driving Instructions from the Airport to the Resorts
___ Winter Activities & More ___

Salt Lake City Ice Skating Rinks & Tubing

Sleigh Rides

Snowmobiling

Ski in the Morning / Golf in the Afternoon

Helpful Info, Where to buy groceries, etc.

Airlines Serving Salt Lake

Snowbird Ski Resort Discount Lift Tickets

Utah Dining Guide

Salt Lake City Nightlife, Bars, Dance Clubs, Music

The Best Sports Bars Throughout Salt Lake City

Salt Lake Visitor Services

Free Canyon Closure Alerts To Your Cell Phone

Utah Olympic Park in Park City

Utah Olympic Oval in Salt Lake





Utah Travel Guides, Free Coupons & Hot Deals
Utah Car Rentals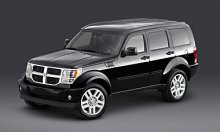 Rugged Rental
Specializing in SUVs, Vans & Trucks
Fast Friendly Service - Locally Owned Since 1993
Salt Lake City Airport - 5 Minutes Away
Free Local Shuttle - No Airport Taxes or Fees
Daily, Weekly, Monthly Rentals - Corporate Rates Available
Vans - Minivans, 15-Passenger
Sport Utility Vehicles - 6 Different Sizes, All 4-Wheel Drive
Pickup Trucks - Full-Size Shortbed or Longbed, All 4-Wheel Drive
Cars - Compact, Midsize, Premium
Rugged Rental of Salt Lake City




Previously we listed individual links to all of Salt Lake's car rental agencies but replaced them with the largest global reservation systems for many reasons. All the Salt Lake City car rental agencies are tied into this system for real-time guarantees of pricing and availability without the travel agents commissions. That's why the rates are lower! Another reason is because they let you view every rental agencies price at the same time thereby showing you the lowest possible price for every search. If you prefer one agency over another like Hertz over Avis or Thrifty, it lets you reserve with your favorite agency. With over 7.5 million reservations each year, we feel they are the best system available because they save you time, and if you prefer it, will save you money!


As we all know, supply and demand dictate the rates. More popular visiting times such as early summer, the LDS Church's General Conferences, if a large convention is in town, and of course throughout the Utah winter ski season, these times all demand higher prices. Other times of the year are very slow, so you can get budget car rental rates. A search for Alamo on June 17th returned a $34.99 daily rate, but on August 17th, the rate dropped to $19.99 a day.

When you start your search, follow the simple on-screen instructions, ( SLC is our Airport Code ) and enter your pick-up and drop-off dates.


Our Apologies. The Online Service We Previously Listed Has Been Experiencing Some Difficulties. We Will Re-List It Once They Get Their Act Together.




Advantage Rent A Car, Check Discounted Rates


Alamo Rent A Car, Check Discounted Rates


Avis Rent A Car, Check Discounted Rates


Budget Rent A Car, Check Discounted Rates


Dollar Rent A Car, Check Discounted Rates


Enterprise Rent A Car, Check Discounted Rates


Hertz Rent A Car, Check Discounted Rates


National Rent A Car, Check Discounted Rates


Thrifty Rent A Car, Check Discounted Rates






Discount Ski Lift Tickets to All of Utah's Ski Resorts. Save $ 16.00 to $ 20.00 Daily For You and Everyone in Your Group. No Blacked Out Days!



Lofty Peaks Snowmobile Rentals & Tours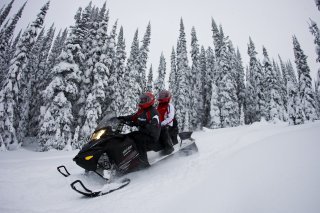 Lofty Peaks Snowmobile Rentals & Tours. 2 Locations, above Park City & at Snowbird. Utah's Oldest, Largest and Still the Best! New snowmobiles, groomed trails and great meadows to play in. Longest season - November till the first of May.
Lofty Peaks Snowmobile Rentals & Tours Official Website
Free 10% Off Coupon



Snowmobile Adventures at Thousand Peaks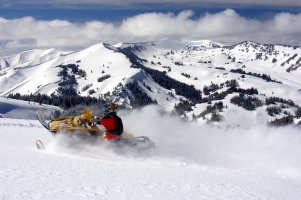 Ranked #1 on Trip Advisor. - Utah's Largest Private Ranch ( 60,000 acres ) with Highest tours (11,000') and Most snow (30') - "Snowmobile of the Year" Ski-doos, easiest to ride...only we've got them! Unbeatable Adventure!
Snowmobile Adventures at Thousand Peaks - Official Website / Free $15.00 Off Coupon




Park City Grocery Delivery - The Grocery Girls Delivery Service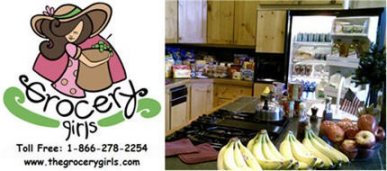 When skiing in Utah don't forget to order your groceries. Lines in the grocery store can be brutal after skiing. Let The Grocery Girls take care of it for you. We will contact your lodging provider and have your food, snacks, and beverages stocked before you arrive.
Visit The Grocery Girls Website




e-mail us and request Free Ski Lodging Info be sent to you. Remember to type in "Free Utah Ski Lodging Info", when you "may" be visiting, how many "may" be in your party, and your address if you want them mailed to you.




Utah Travel Guides, Free Coupons & Hot Deals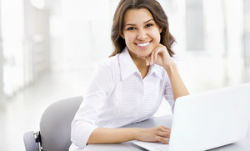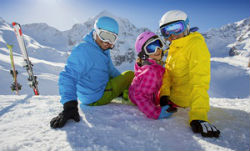 We would like to thank you for visiting our Utah Skiing online directory and hope your upcoming Utah winter vacation is your best ever.

Please feel free to contact us for personal assistance.


Visitors



Copyright 2016 Utah Skiing.org